Fakhruddin Properties is a reputable developer of residential, commercial and industrial properties and specialist in providing property and facilities management solutions.
Since its inception in 2003, Fakhruddin Properties has built an enviable reputation as one of the leading reputable property developers within the Unites Arab Emirates. With a diverse portfolio of properties and a track record of delivering property and facilities management solutions across industrial, commercial and residential properties, Fakhruddin Properties is a name that you can trust. Our portfolio of projects comprises of apartments, villas, offices, shopping malls and labour camps across the United Arab Emirates. Our brand promise is to:

• Provide residential, commercial and industrial properties that are visually aesthetic and offer exceptional value for money;
• Committed to quality, innovation and excellent customer service that builds trust and empowers respect with our clients;
• To offer end to end customized solutions from buying, leasing and maintaining your property to the highest standards.
Property Management:
Fakhruddin Properties are specialists in providing property management services. Our specialist consultants work extensively with clients to ensure that the whole lifecycle of property management is delivered with ease and efficiency providing clients with peace of mind. Our range of services include listing properties, tenant management, rent collection and banking, inspections and keeping properties maintained in excellent condition.
Upcoming Projects
Upcoming Projects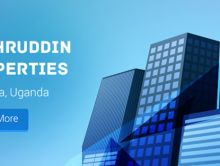 Affordable housing, simply defined, is housing which offers all the facilities necessary to make a house at a price which allows every citizen the opportunity to own a home immediately.