Cosmoprof has been the world's most important international event in the beauty and cosmetics sector providing exhibitors the opportunity to showcase their product and services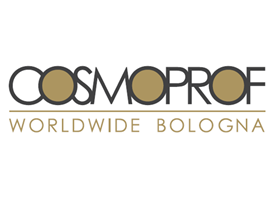 Dec 10, 2010
Sterling Parfums to exhibit at Cosmoprof Bologna 2011 – December 2010
Sterling Parfums, the region's leading fragrance company in contract manufacturing and own branded products, announced today that it will be exhibiting at the forthcoming event, Cosmoprof Bologna 2011.
For over 40 years, Cosmoprof has been the world's most important international event in the beauty and cosmetics sector providing exhibitors the opportunity to showcase their product and services to a targeted customer base. The show itself will take place during March 18th – March 21st 2011 and will attract a global audience.
"Cosmoprof is a strategic event for Sterling Parfums and we have been an exhibitor for several years now. The show will provide us with the opportunity to showcase our organizational capability and to launch some new innovative products in a unique lifestyle oriented stand display" commented Dev Makh, Direct tor of Marketing & Communications, Sterling Parfums.