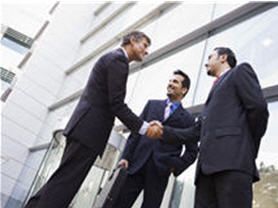 Our Mission
"To develop mutually beneficial relationships with our stakeholders so that we become the partner of choice by providing a portfolio of commercially viable businesses that are market leaders in their respective fields."
Our Vision
To become a leading global conglomerate providing a portfolio of dynamic brands that are aligned to the needs of the marketplace
Our Brand Promise
To invest in relationships with our stakeholders that builds confidence and trust in the products and services we offer.




Our Values
Integrity
To believe and demonstrate a moral code of soundness that is aligned to good business ethics.

Creativity
To transcend traditional thought processes and ideas to create intelligent thinking and delivering practical concepts that enhances organizational and individual performance and well-being.

Employee Satisfaction
Employees are our biggest assets and brand ambassadors. To provide an environment that promotes talent nurturing and intellectual thinking, creating a positive culture that contributes to the success of the employee and the organization.

Excellent Customer Services
Investing time to develop strategic relationships with customers that facilitates the delivery of services beyond customer expectations.

Social Responsibility
Committed to improving the quality of life for our employees, their families and the local community.